About Us
Total Smiles Dentistry lives to serve you. We love to provide our patients a stress-free trip to the dentist, every time. We offer a variety of dental services, including family dental care, emergency dental care, and cosmetic dental care. Our experienced dental professionals are preferred by Richmond residents. Contact us today to schedule an appointment! We serve Midlothian, Chesterfield, and the Richmond area.
Dr. Anna Varno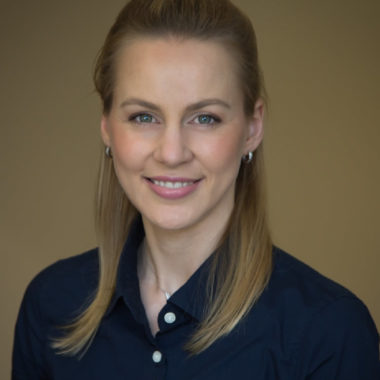 Dr. Anna Varno received her Doctor of Dental Surgery degree from VCU School of Dentistry. During her studies at VCU, she fell in love with Richmond Virginia. Dr.Varno especially enjoys getting to know her patients and focus on building long-term relationships.
Dr. Varno is committed to staying current with the latest technologies and practices in the field of dentistry in order to provide the greatest health benefits to her patients.
Outside of the office, Dr. Varno is found spending time with her husband, family and friends. She speaks many languages, and is always looking to learn. She adores dogs and enjoys spending time outdoors going on walks, hiking, and traveling.
We welcome new patients and look forward to meeting you for the first time!
Comments are closed.